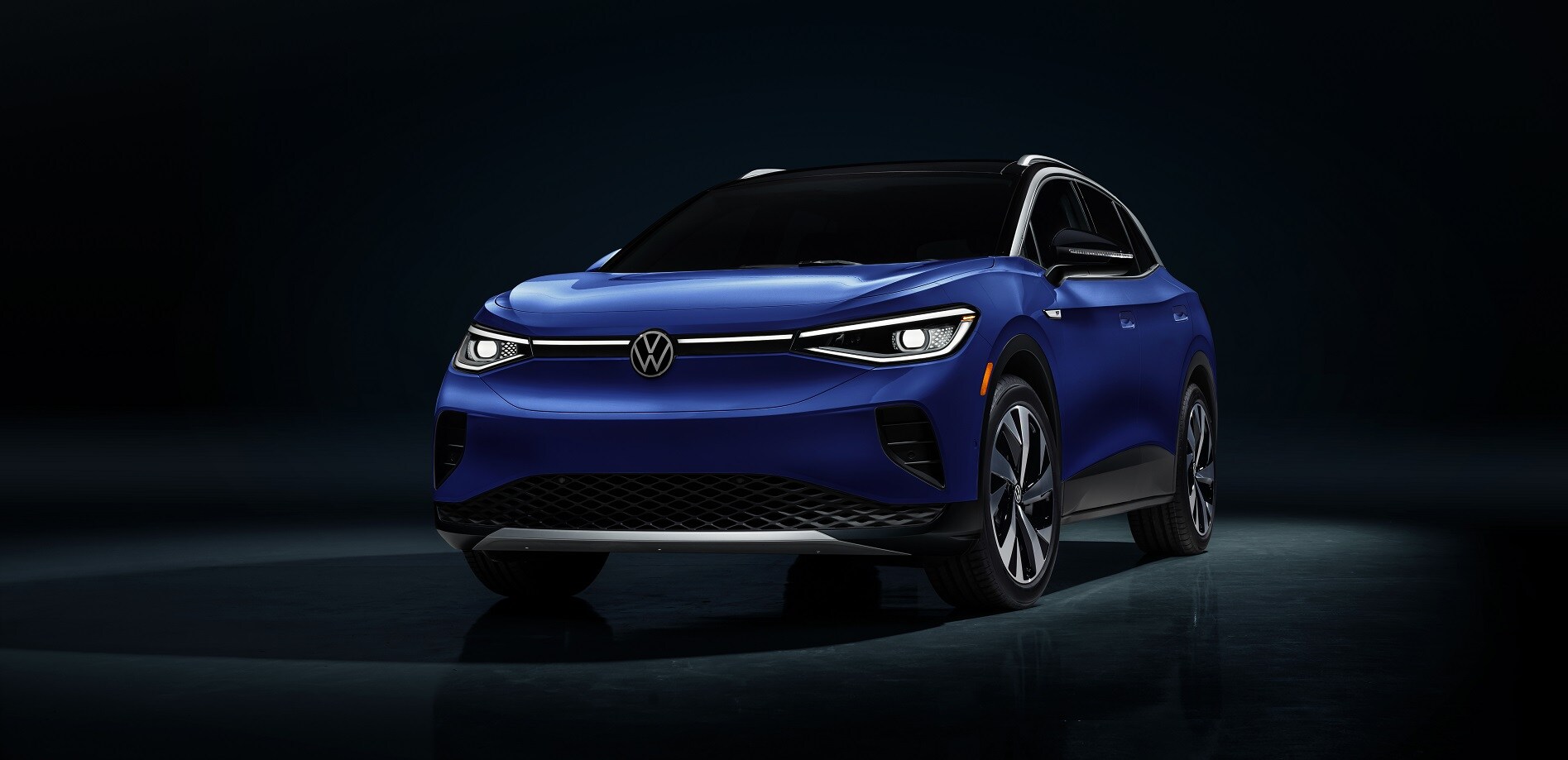 The All-New 2021 VW ID.4 Electric SUV: Now Available At Paul Miller Volkswagen
Get Ready For The First All-Electric VW SUV: The Volkswagen ID.4
The Volkswagen brand has made a promise to make the world a better place by adding hybrid and electric vehicles to its lineup. They've accomplished this goal with their first-ever all-electric vehicle: the 2021 VW ID.4 SUV. We are thrilled that Volkswagen is taking this step into the electric SUV age, and we can't wait to show you the new VW ID.4 when you come in! 
How Much Will the VW ID.4 Cost?
Being brand-new and an all-electric SUV, the Volkswagen ID.4 is set to cost more than the other VW SUV models, but the added price will be worth it, especially when you factor in the money on gas that you'll be saving. There are also many federal and state rebates offered for all-electric vehicles that will earn you money back on your new VW ID.4 purchase.
Available Trim Levels Of The 2021 VW ID.4
Currently, the VW ID.4 is available in three trim levels, with more being added as time progresses. These three trim levels are:
2021 VW ID.4 1st Edition - Let everyone know that you were one of the first drivers to own Volkswagen's first all-electric SUV. This 1st Edition comes with 1st Edition badging, white interior accents, panoramic fixed glass roof, and more.
2021 VW ID.4 Pro - Filled with luxury features, the Pro includes items like IQ DRIVE, Discover Pro navigation, ID Light, heated front seats and steering wheel, and much more. It's also available in the Gradient Package.
2021 VW ID.4 Pro S - Taking everything found in the Pro, the Pro S adds other features like 12-way power-adjustable front seats, a 12-inch infotainment display, and much more.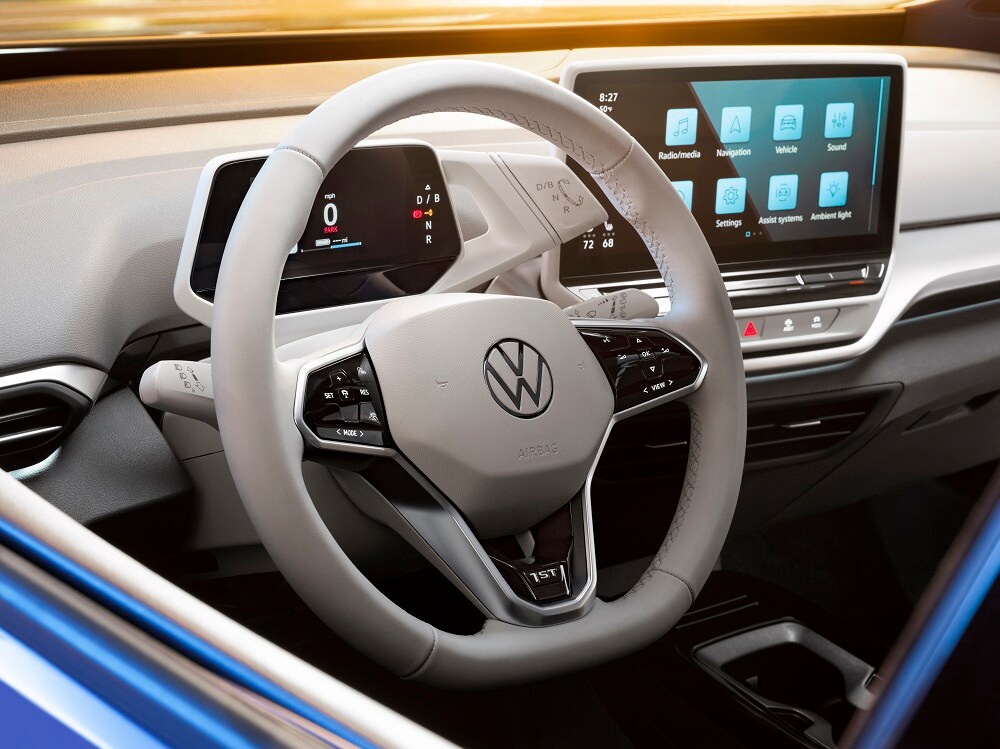 Spacious SUV Interior
Representing an SUV perfectly, the new VW ID.4 comes with plenty of space to spread out. It can hold up to five passengers comfortably and has up to 64.2 cubic feet of cargo space when needed. It's also filled with lavish amenities, breathtaking design features, and safety and infotainment technological advancements in every corner.
Is it larger than the Tiguan?
No. The VW Tiguan is still the largest SUV in the Volkswagen lineup. The Tiguan is about 4.6 inches longer, 2 inches higher, and half an inch wider than the ID.4.
Designed To Stand Out
The 2021 VW ID.4 is bold, aerodynamic, and striking. From its sleek silhouette to its brilliant color options, there's no denying that you'll be the talk of any Mendham NJ, Basking Ridge, or Morristown NJ drive. You can also add features like the panoramic fixed glass roof, LED taillights, illuminated door handles, and much more to create a bold entrance.
All-Electric Performance
The 2021 VW ID.4 is the first Volkswagen to feature an all-electric powertrain. With this electric powertrain, drivers will find the quiet acceleration you crave, ready-to-move action that you need, and a good amount of pure electric range. For even more power, add the all-wheel drive system, which adds better traction and quicker acceleration and advanced handling.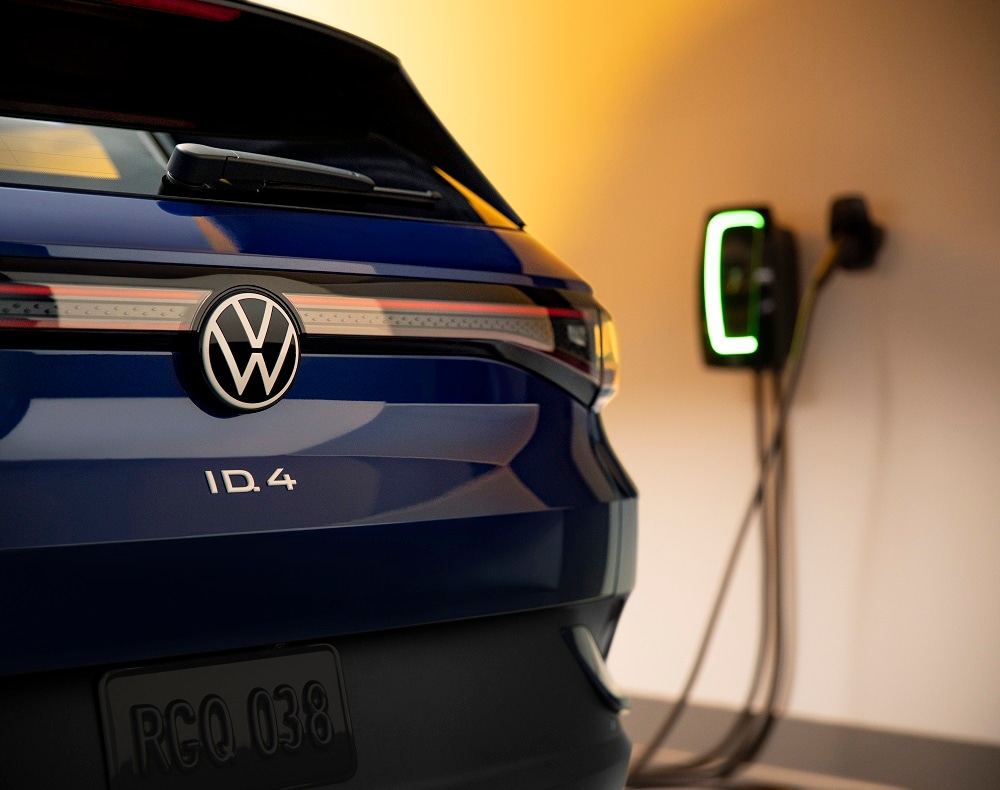 What is the battery range?
The new VW ID.4 earns an EPA estimated range of 250 miles. It also comes with three charging options available: L1 charging, L2 wallbox charging, and DC Fast Charging.
Contact Paul Miller Volkswagen To Learn More About The New 2021 Volkswagen ID.4
We're so excited to introduce our Bernardsville, Bridgewater NJ, and Morristown NJ, area drivers to the newest VW ID.4 SUV. We encourage you to contact us to learn more about this incredible addition or to reserve your new Volkswagen ID.4 today!