New Volkswagen SUVs in Bernardsville, NJ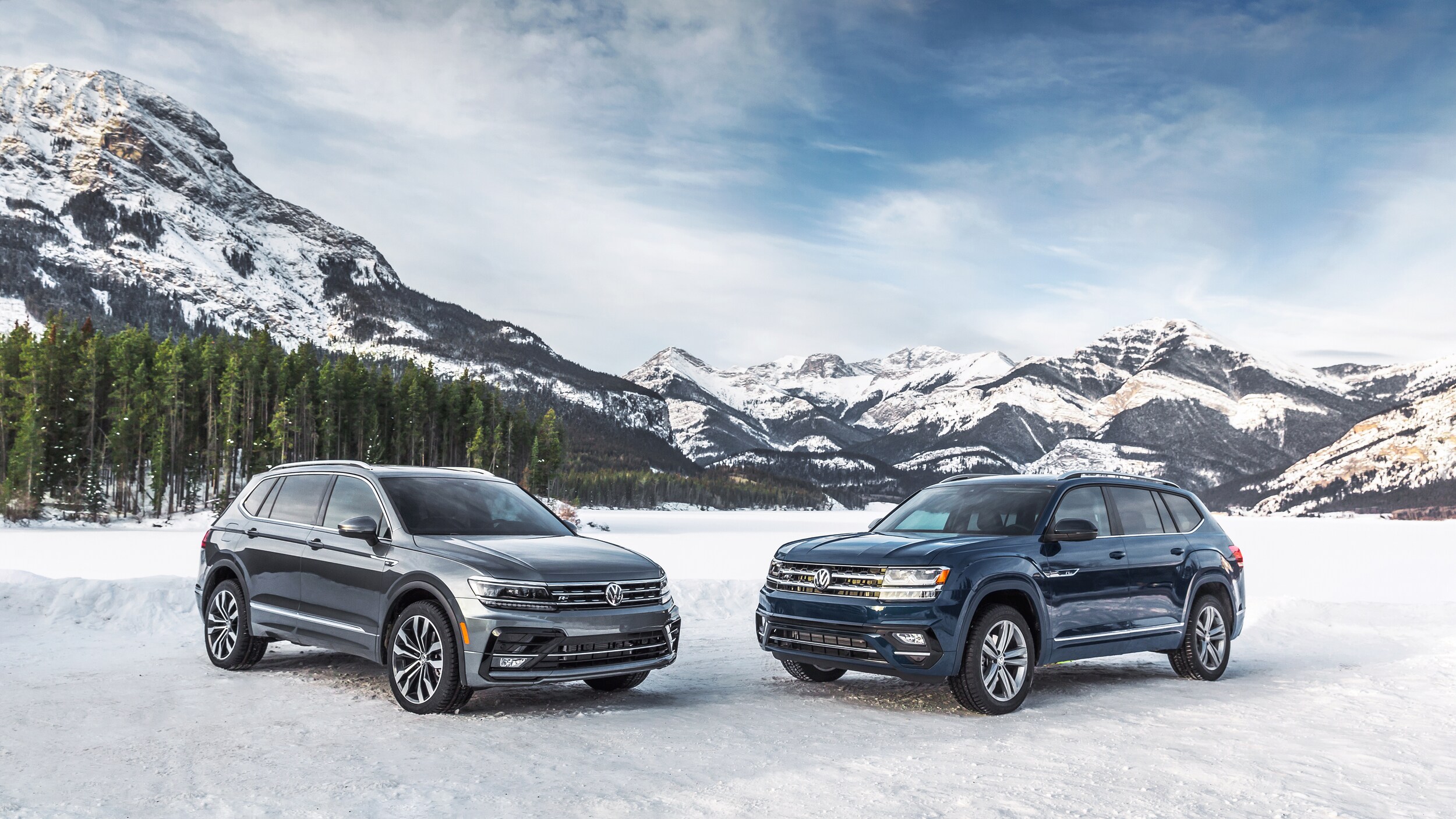 Fall In Love With One Of Our New Volkswagen SUVs
At Paul Miller Volkswagen
New VW SUVs Available At Paul Miller Volkswagen
Volkswagen SUVs are highly sought after not only because of their stunning overall look but because of their many impressive qualities and features. If you're looking for a gorgeous, powerful, and luxurious SUV in the Morristown NJ or Bridgewater NJ area, you'll want to consider a brand-new VW SUV from Paul Miller Volkswagen of Bernardsville.
The VW brand is constantly releasing and refreshing their SUV collection to provide the best possible luxury SUVs for their consumers. Here at Paul Miller Volkswagen of Bernardsville, we strive to offer every type of VW vehicle in the Volkswagen lineup. The new VW SUVs our Basking Ridge and Mendham NJ area drivers will find in our current inventory include:
Explore The VW SUV Inventory
---
2021 Volkswagen Tiguan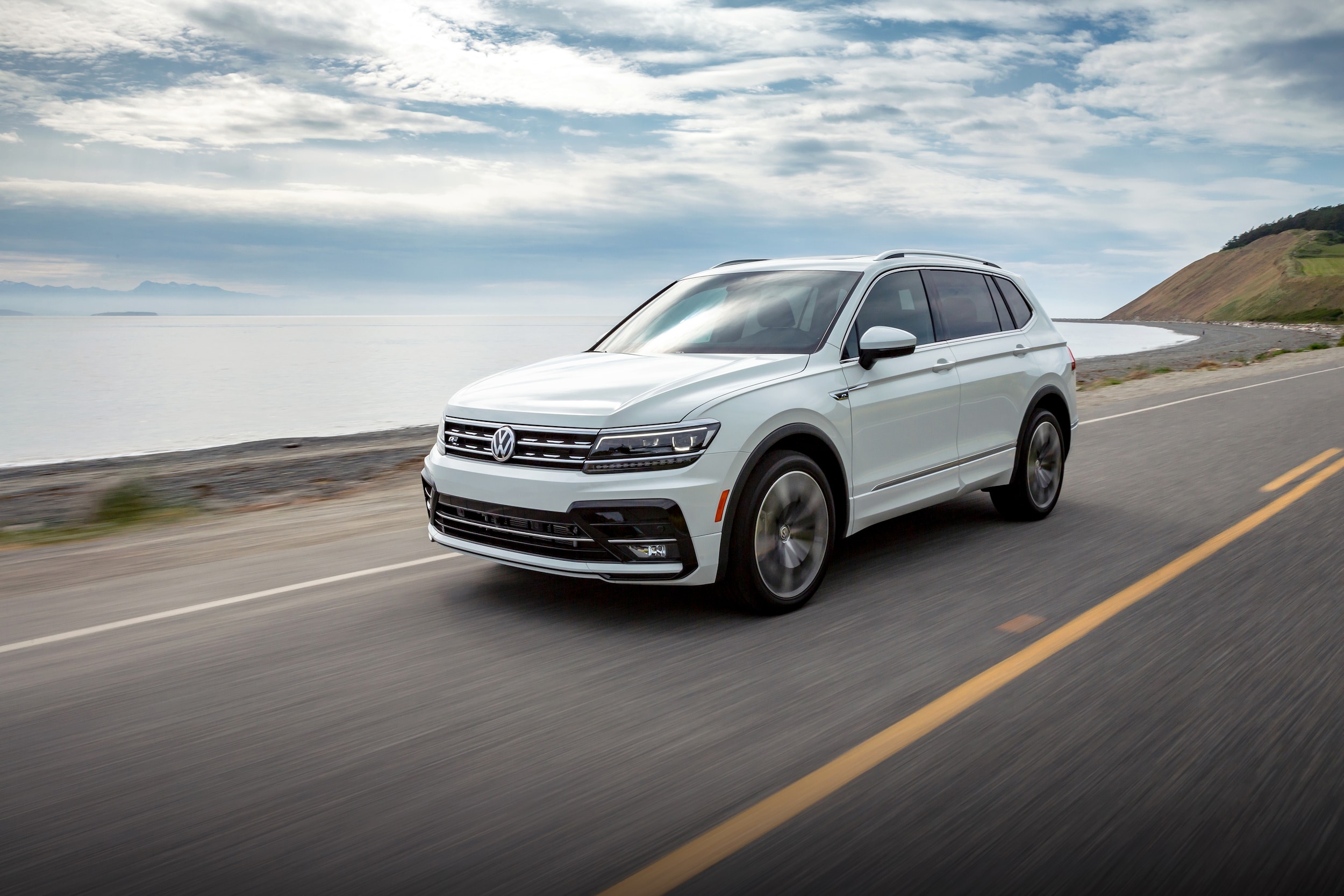 The VW Tiguan is a versatile SUV that comes with many different options and luxuries. Bridgewater NJ area drivers can choose whether they need the available third-row or would enjoy the five-seat two-row version that comes with an ample amount of cargo space. You'll also enjoy the breathtaking exterior color options, the long list of interior comforts and technological details, and plenty of performance under-the-hood.
Up to 73.5 cubic-feet of cargo room with either seven or five seats
R-Line Design to make you stand out and give you plenty of adventure
4MOTION® All-Wheel Drive as an option for more traction
---
2021 Volkswagen Atlas Cross Sport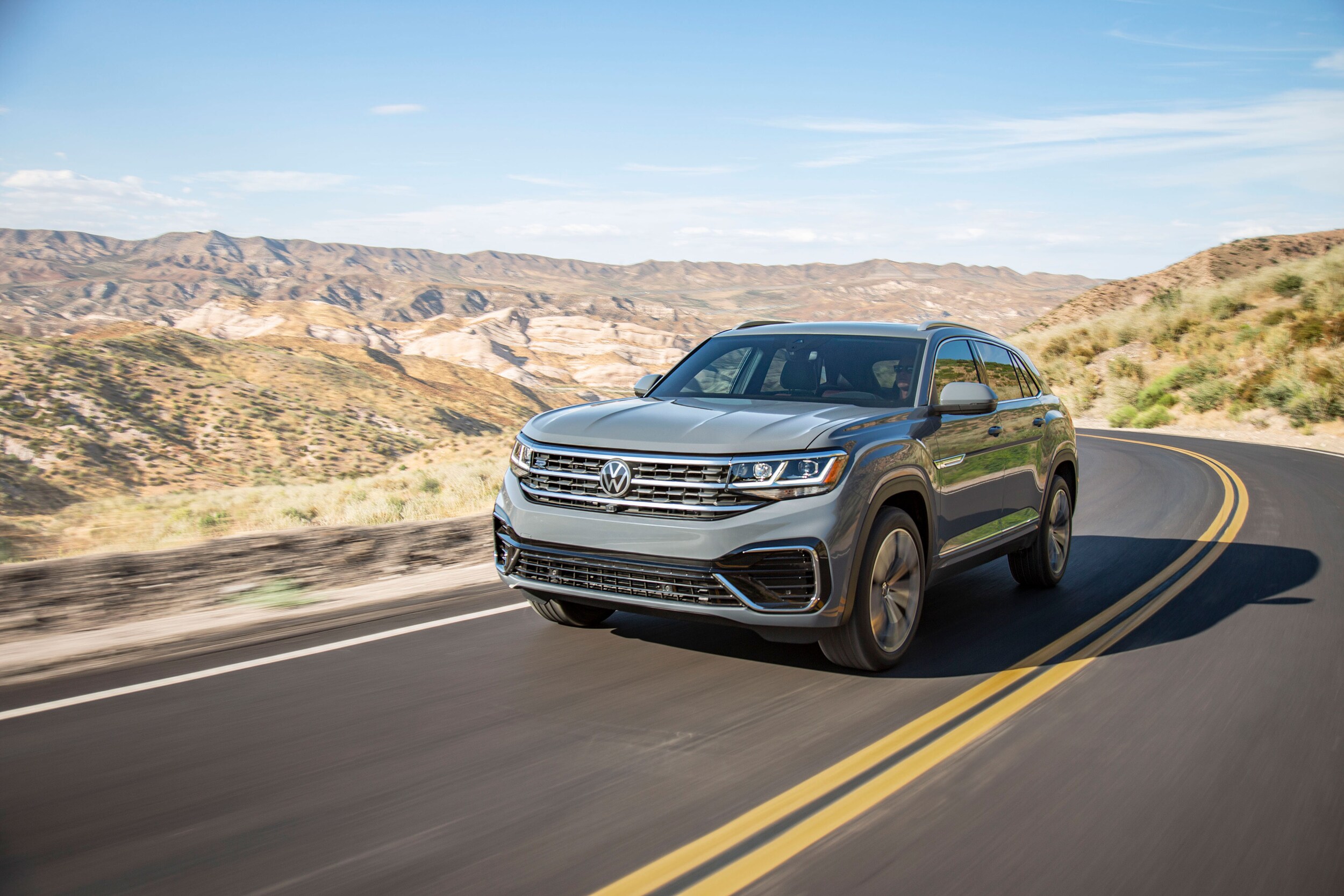 Similar to the VW Atlas, the VW Atlas Cross Sport is perfect for Morristown NJ area drivers that want adaptability, luxury, and finesse in a smaller VW SUV. The Atlas Cross Sport is a compact SUV that offers up to five seats, comes with plenty of power, and includes a more coupe-like design.
Bold exterior design with a raked roofline and impressive front grille
Available 3.6-liter V6 engine that comes with up to 5,000-pounds of towing capability
Up to 77.8 cubic-feet of cargo room with a spacious second-row
---
2021 Volkswagen Atlas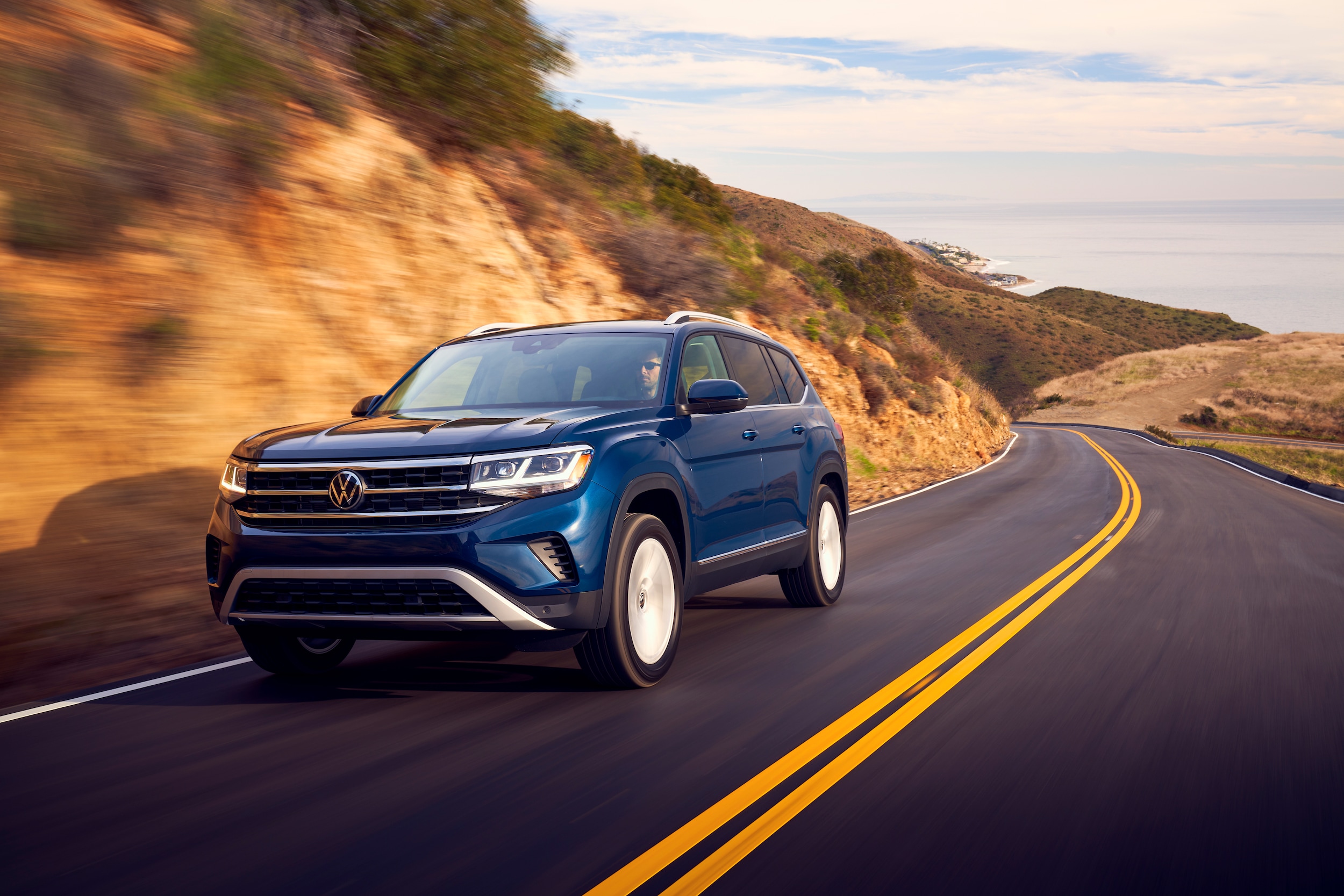 Looking for a family SUV? The VW Atlas is just what you need. It's big, ready for adventure, and prepared to make any drive as comfortable as possible. It includes many technological features as well, including the important safety programs and a wide array of connectivity and entertainment advancements.
Not only does it have up to seven seats and multiple ways to utilize the 96.8 cubic-feet of room, but it also includes up to 276-horsepower, a 4MOTION® all-wheel drive with Active Control, and many other impressive performance features to help you get where you are going safely. Mendham NJ or Basking Ridge drivers will also love the wide array of included and available safety features, such as Adaptive Cruise Control and Front Assist with the Forward Collision Warning, and many technological advancements. Wherever your journey takes you, the VW Atlas is prepared to help you, your loved ones, and your cargo, arrive with ease!
Up to 96.8 cubic-feet of cargo space, three rows, and up to seven seats
Either a 2.0-liter turbo or a 3.6-liter V6 engine included with 4MOTION® all-wheel drive as an option
17 cup holders and many other helpful features available
---
---
2021 Volkswagen ID.4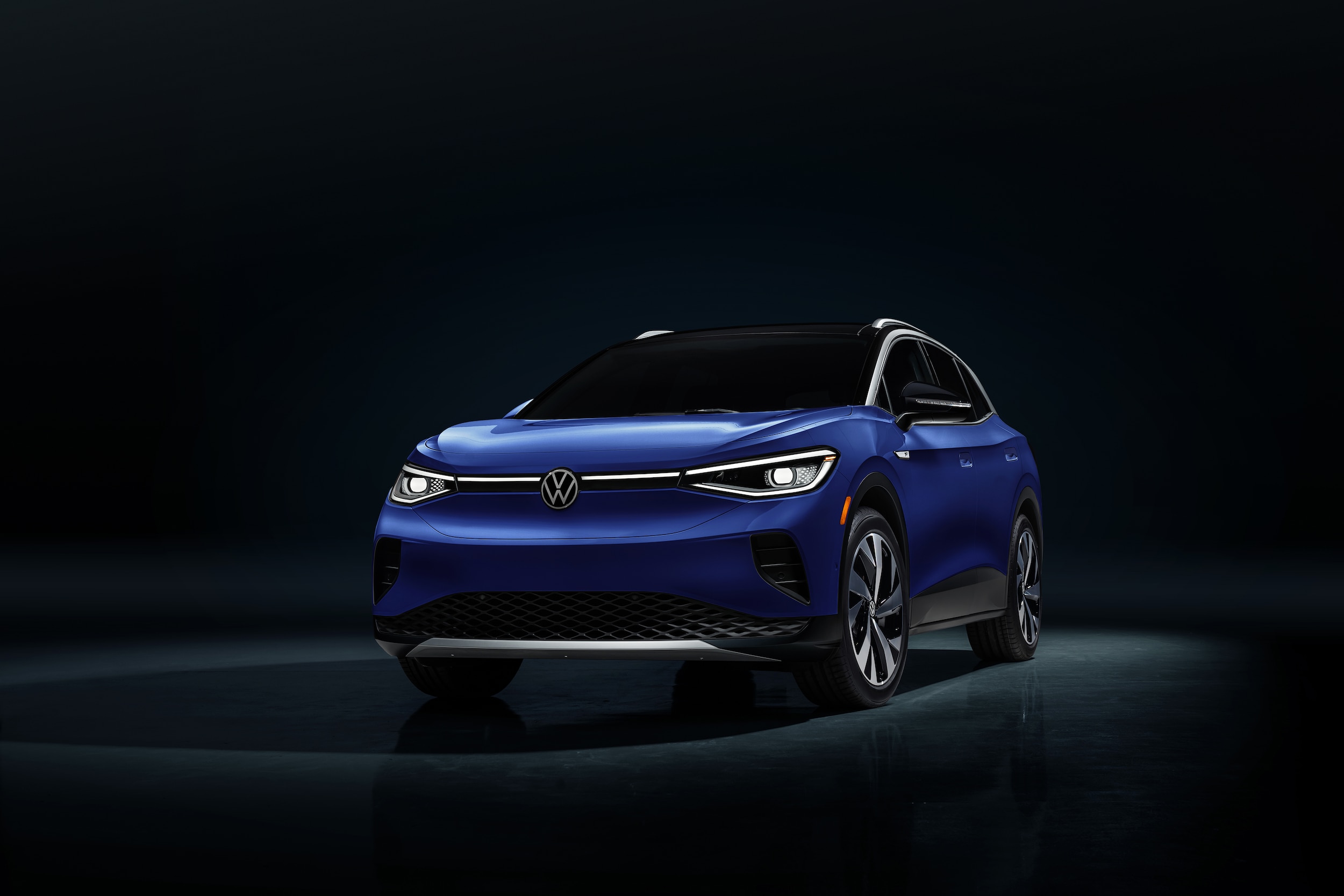 The VW ID.4 is the newest member of the Volkswagen SUV family and is all-electric with seats for up to five.
EPA-Estimated 250-mile range and estimated charging time of 60 miles in 10 minutes
Standard 10.0-inch infotainment touchscreen
201-Horsepower with rear-mounted motor and 302 with dual-motor
---
Frequently Asked Questions About Our VW SUVs
If you're considering a new VW SUV, you may have questions about the Volkswagen SUV collection. Here are a few answers to some of the most frequently asked VW SUV questions we hear.
What is the biggest Volkswagen SUV? - The VW Atlas is the largest of the three SUVs. It's a full-size SUV with three rows and up to seven seats.
What is the smallest VW SUV? - The VW Tiguan is the smallest of the three SUVs. Although it can contain a third row if wanted, the Tiguan is smaller than the five-seat Atlas Cross Sport.
What does Tiguan mean in English? - The Tiguan is a combination of words. The "Tig" part represents the word "tiger," and the "uan" part comes from the German word "leguan," which means iguana.
Visit Paul Miller Volkswagen Of Bernardsville To Find Your New VW SUV
If you're interested in taking a test drive in any of our new Volkswagen SUVs, we recommend contacting our Paul Miller Volkswagen of Bernardsville dealership. We have many new VW SUVs in our showroom, including the newest VW Atlas, VW Atlas Cross Sport, and VW Tiguan models.