Spring into more for less with a great deal on Volkswagen Recommended Tires 
Or, take advantage of one of the following rebates on select tires.**  
Why Buy Tires from Our Volkswagen Dealership?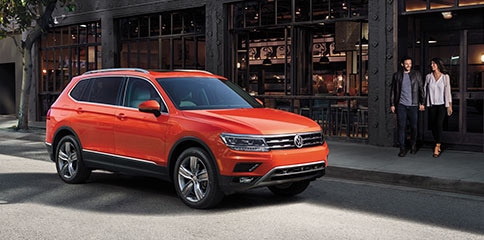 They're the right fit for your VW model.
That's right-when you purchase tires from our Tire Store, we'll help make sure they're the best match for your model's performance and handling specs.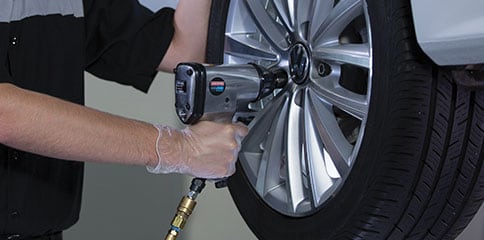 They're professionally installed by VW Certified Technicians.
With us, you get more than a wide selection of name-brand tires-you get the skill, knowledge, and experience of our tire experts, who are VW Certified Techs.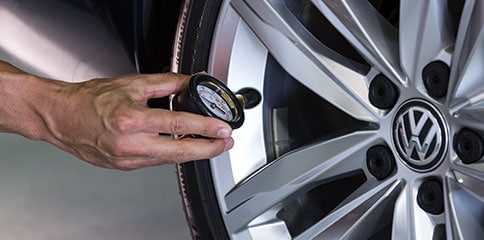 They're covered by our 30-Day Price Match Guarantee.***
We're so confident about the price of our tires, we offer you a 30-Day Price Match Guarantee.*** Find a lower price within 30 days, and we'll refund the difference.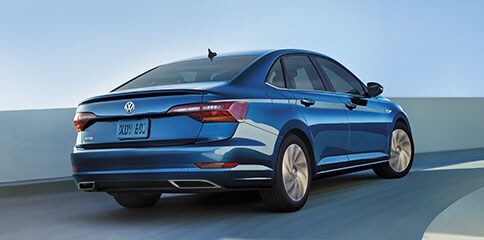 They're eligible for 24-Month Road Hazard Coverage.†
Eligible tires at participating dealerships include the added protection of 24-Month Road Hazard Coverage, which gives you:
100% coverage the first year†
50% coverage the second year†
What Type Of Tire Maintenance Is Available?
To keep your tires working as they should, drivers will want to maintain their tires frequently. Here are a few ways that you can ensure your tires are in good working order.
Tire Rotations - Unlike most people believe, each of your tires does not wear evenly. Each will wear differently, depending on how you drive and what type of roads you use. In order to keep from having to purchase new tires more often, you'll want to have our service team rotate them and create an even balance of wear.
Tire Mount And Balance - Is it time to switch from summer to winter tires? Have you noticed that your VW vehicle veers to one side more often? You may need for us to mount, balance, and align your tires.
Tire Inspection - You should frequently inspect your tires to make sure they are safe. Check the air pressure, look for dings, scratches, or cracks in the tire wall, and examine the tread remaining on each tire. If you notice any damage, you'll want to purchase new tires before you get a flat or suffer a blowout.
Tire Purchase - If you've recently discovered that your Volkswagen vehicle's tires are too worn, damaged, or not holding air properly, you'll want to purchase a new set. Our service and parts center will help you find the right tires for your VW car or SUV. We can also locate any summer, winter, or all-season tires that you may need.
Frequently Asked Questions About VW Tires
There are a multitude of tires on the market and many different tires available for each type of vehicle and brand. Most likely, if you're looking for new tires for your Volkswagen car or SUV, you have a few questions about tires. To help our Bernardsville and Bridgewater NJ area drivers, here are the answers to a few of the most frequently asked questions about tires.
Are Tires Covered Under the VW Warranty
Unfortunately, tires are not covered under the New Vehicle Limited Warranty. Many repairs are covered, but the tires are not made by Volkswagen, and so are not covered under their warranty.
What is the Speed Rating on Tires?
Every tire has a speed rating molded into the tire wall. It's typically one or two letters in the list of numbers on the tire wall and is located after the load index number. The speed rating shows what your vehicle can safely carry and what the maximum speed is, based on a chart. For example, S and T stand from sedans, minivans, and light trucks while N, P, Q, and R stand for trucks.
Is it Okay to Use Different Brand Tires?
Mixing different brand tires is not recommended. If you do need to do so, you should be more focused on each tire's quality and specifications. Each tire should be the same size and tire type. If you can, always find the same brand tires.
How Long do Volkswagen Tires Last?
Each new VW vehicle comes with a set of brand-new tires. While these should last for quite a while, there is no set timeframe. Depending on how you drive, what type of roads you drive on, and how often you drive, your tires will wear differently than anyone else's. Make sure to inspect them often to determine whether you need new tires.
Schedule Your Tire Maintenance At Paul Miller Volkswagen
If you would like to schedule any of the above tire maintenance or repair issues, feel free to use our online service scheduling tool. Locate the right time for you, and we'll pencil you in!